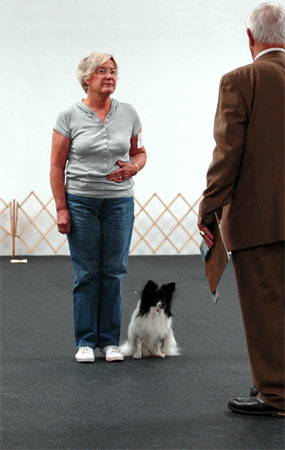 EOC hosts several Show and Go events per year, often the week before our Rally and Obedience trials. Classes run include Regular and Optional Obedience Classes.
Please email Sherri Alspaugh or Debbie Purdy if you have any questions.
You can also check our Face Book Page to see when our next Show & Go will be held.
Our Schedule for 2024:
January 1, 2024
Tentative: February 10, 2024
Tentative: May 18, 2024
Guidelines governing Show and Go events
· The only person allowed in the ring with the handler is the ring steward, unless the handler requests other persons to assist.
· Each handler is assigned an approximate ring time based on the class entered. Non-Members will register day of the Show and Go.
· Non-Member fee is $15 first run of each dog, $10 second run of each dog. EOC Member fee is $8 first run of each dog, $5 second run of each dog.
· Second runs for each dog will occur after all first runs are completed.
· The guidelines of Good Sportsmanship apply so as to make these events productive, pleasant and fun for all.