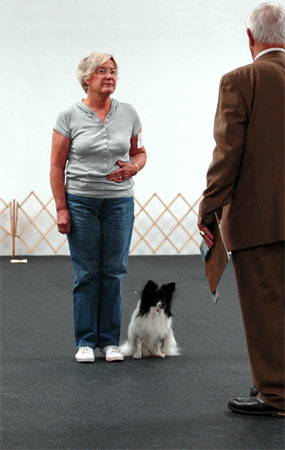 EOC will hold a Fun Match on Saturday, February 10th from 8:30am to 3:30pm. Classes run in order from Beginner Novice, to Novice, to Open and then Utility. Cost is $5.00 for 1st run; $3.00 2nd run of same dog. Food, toys, training tools, and mild corrections allowed.
Please email Terrel Costello to request a spot in Novice, Open or Utlity. She will return an email with your run time. There is a 36 total run capacity for this event. Demand is high so don't delay in reserving your spot.
You can also check our Face Book Page to see when our next Fun Match will be held.